If you're of the crafting persuasion, then you've probably already started planning (if not doing) your Christmas projects and if you're like me, books play a big part in those plans.  Book Riot have been scouring the internet in search of some ideas for this year's craft-fest, and I thought I would share a few of their favorite ideas and my variations with you. Take a look!
Tree Ornaments

Filled with words
This super-simple ornament is an easy one to do with the kiddos or with friends who are crafting-challenged. (via What Have I Done Now). I have also made these with personal messages I printed. Just using a blank word document, I typed a letter to each member of the family, then cut & rolled the strips & placed them in an empty ornament in the same way. Using this technique, you can use colored paper, small graphics or specific fonts to make these truly unique.
Themed book baubles
This ornament project is a little bit more labor-intensive, and it requires a slightly higher level of skill than the first project. (via Loving City Living) We tried these using different variations. The first for the grown-ups with particular wording created specifically then printed out and simple pictures that matched the theme of the rest of the decorations in the house. The second for the kids with bigger, more simple words and bright images.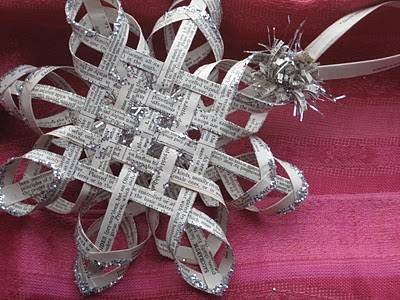 Weave a Christmas story
This is a beautiful ornament for both the highly-skilled and highly patient crafter, but the result is so worth it! (via house Revivals) We made ours with different coloured trimmings for different people – but a word of advice, this is not one to do with the kids if you want to remain sane!
Centerpieces and Wreaths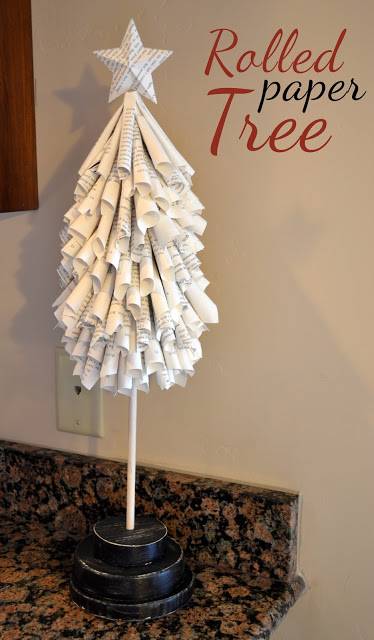 Oh Christmas Tree
This is another craft project to file under "easy." The star at the top of the tree can be a bit tricky, but that can be worked around if you aren't feeling adventurous. (via Craftaphile) We made ours on a much shorter stick and placed it into a mini plant pot which the kiddos had painted red.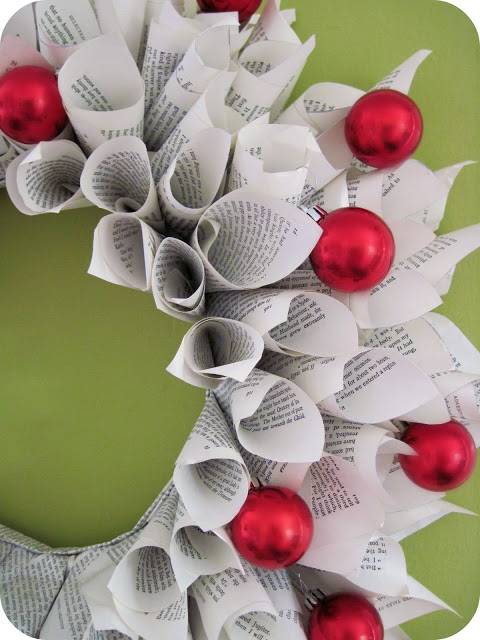 The wreath
This wreath is a pretty simple project, too. It just requires a bit of patience when it comes to assembly. (via homemade by Jill) When we tried it, we included a few extra ornaments (the kiddos always consider 'more is better'!) and made some in different sizes.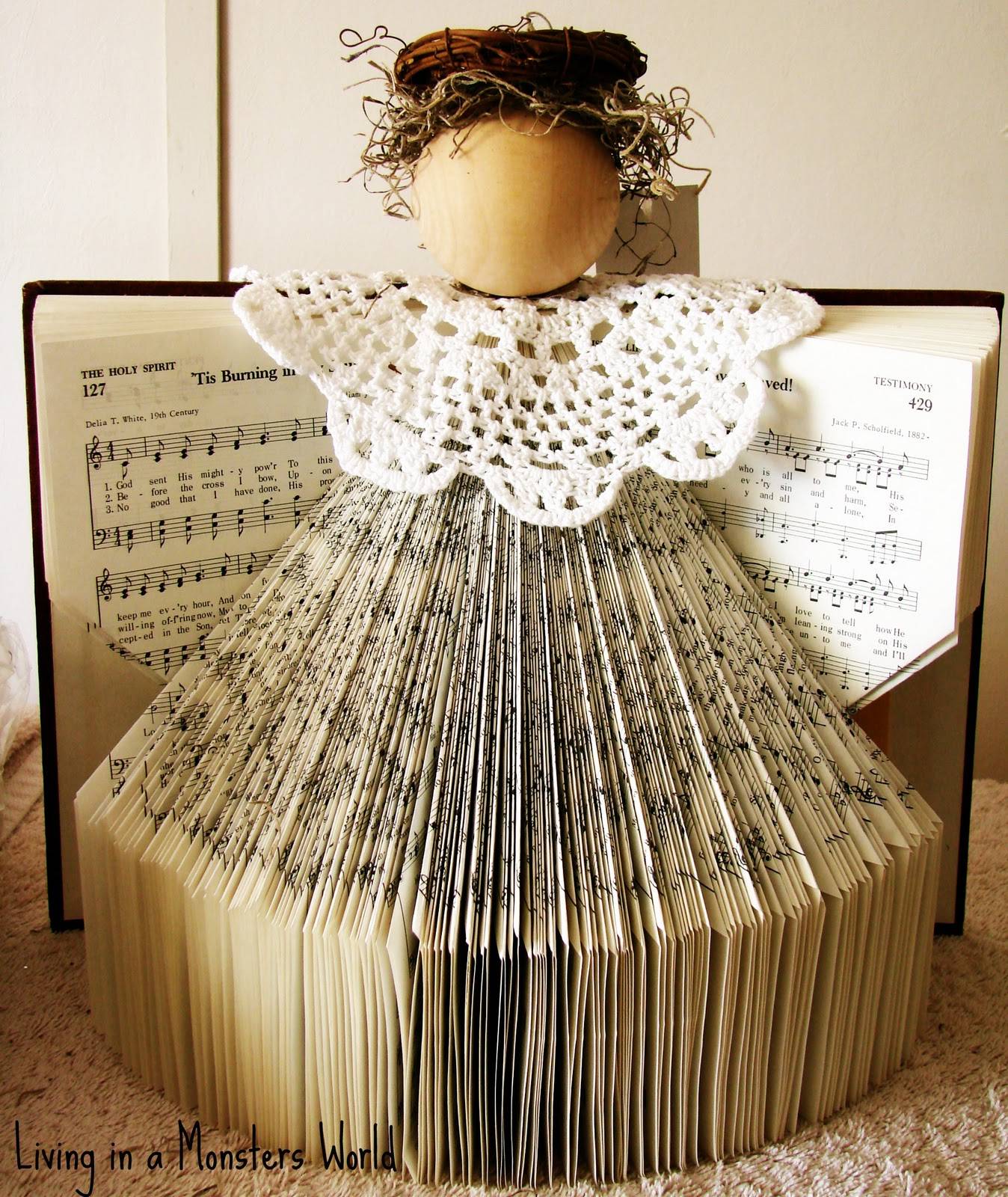 A bookish choir
This one is a wee bit more complicated and time-consuming.  The risk of paper cut is high, but it's pretty darn adorable. (via Living in a Monsters World). This is such a cute project and looks beautifully made with the hymn books. We added faces to our ones and used felt for the collars instead. Then we used wool of different colours & lengths for hair, and suddenly we had our very own little choir.